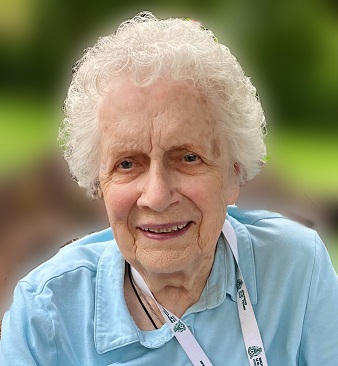 Teresa Ann Auer (nee Wappelhorst) – Passed away peacefully into Eternal Life to join her husband Joseph on Sunday, November 27, 2022.
Beloved mother of Christine (Patrick) Pfankuch, Alaine (Jeff) Brewer and the late David. Cherished grandma of Nicholas, Alyssa, Molly, Megan, Jen, Joseph, Adam, Julia, Noelle, and Kristina.
Devoted and faithful servant of the perpetual adoration ministry at St. Mary's Visitation Catholic Parish in Elm Grove for over 30 years. Her strong desire to care for others led her to her executive positions at the Eye Institute in both St. Louis and Milwaukee. She will be remembered as a devout Catholic and for the unique bonds she had with her grandchildren. Her heart held such genuine compassion for all who loved her, as well as for the most vulnerable, and she gave generously to multiple charities that provided support to those most in need. Her spirit will forever be remembered by all that knew her.
Visitation will be held at ST. RAPHAEL THE ARCHANGEL, 6047 Bishops Place, St. Louis, Missouri on Saturday, December 17th from 9:00 AM – 10:00 AM with Mass of Christian Burial to follow at 10:00 AM. Interment will be at Resurrection Cemetery.
In lieu of flowers, memorials appreciated to the St. Mary's Visitation Perpetual Adoration Chapel.