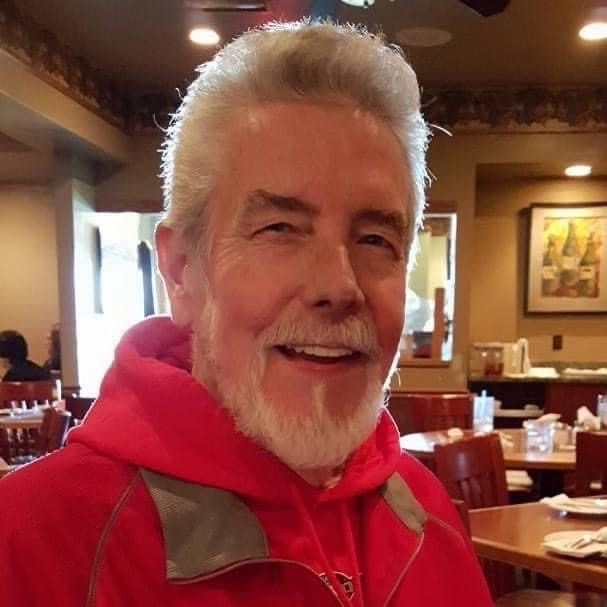 Heaven gained another angel. Robert David Busk, a dedicated father, grandfather, brother, uncle, and friend passed away peacefully in St Louis, MO on September 27, 2022, at the age of 78.
Robert, best known as "Bob", was born to Clyde and Virginia Busk in St. Louis, MO on March 21, 1944. He graduated from Kirkwood High School in 1962 before starting a career as an electrical foreman at McDonnell Douglas (Boeing), where he dedicated the rest of his career. He was proudly part of wiring cockpit panels of the F15 fighter jets among other accomplishments. When he wasn't working, he served as the treasurer of the Machinist Union and Co-founder of R&R Catering.
Outside of work and leadership, Bob had a love for cars, camping and spending quality time with his family and friends. He truly never met a stranger, and you would always find him with his signature welcoming smile and a drink in his hand. Bob was a kind and caring person with a huge heart; always there to lend a helping hand. Bob will be remembered by his warmth, generosity and how he lived each day putting everything in God's hands. He lived a quiet, peaceful life and always made sure his family knew how much he loved them. He will be greatly missed, and we can only be so grateful God shared him with all of us.
Preceded in death by his parents Clyde Busk and Virginia Earl Busk, siblings Clyde Busk Jr. James Busk, and Beverly Breuer. He is survived by his brother John (Judy) Busk, sister Virginia Klenke, his former wife and good friend Rita Stirewalt, their daughters Cynthia (Steve) Brinkman, Daun (Rich) Brandt, Kymberli Payne, his daughter Shannon (Daniel) Pearce, stepdaughters Mary MacKay and Kathy (Jason) Foerster, 13 grandchildren, four great-grandchildren, along with many nieces, nephews, and dear friends.
His friends and family are invited to share happy memories and celebrate Bob's life on Saturday October 1st, 2022. The family will not be holding a visitation. A funeral procession will begin at Kutis Funeral Home Afton Chapel (10151 Gravois) starting at 9:30 AM followed by a graveside burial at Resurrection Cemetery.
Following the burial, the family will host a celebration of life at the Campbell Pavilion at Kirkwood Park (On W Amphitheater Dr via Playground Dr from W Adams) Bob was a true St. Louis man who loved the St. Louis Cardinals, so if you have St. Louis Cardinals Attire, please join us in wearing it for Bob.
In lieu of flowers you can send donations to help improve Melody Lake, a place he loved and called home. Details Below.
Melody Lake Ranch Association
Attn: Lagoon Fund