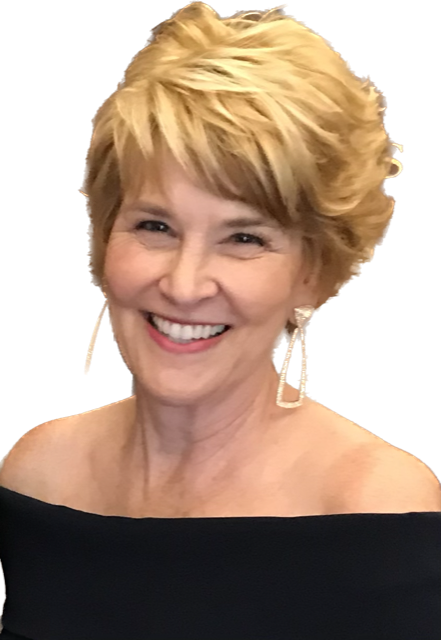 Ann Adele Layton (nee Hoerber) August 30, 1959 – January 30, 2023 
Ann Adele Layton passed away on January 30, 2023 due to complications associated with cancer. She touched many in life and is survived by her loving husband of 40 years, Mike, and their sons Sean, Neil (Chelsea), Ryan and Mick (Beth), her brother, Doug Hoerber (Roni), her mother-in-law, Mary Beth Layton, sister-in-law, Ellen Layton Mullarkey and her many cousins, niece and nephew and devoted friends. She was the loving daughter of the late Norman and late Adelma Hoerber. 
Ann was a bright light to all who knew her. Ann lived a wonderful and fulfilling life, full of many friends, varied interests and creative outlets. She treasured all of her many friends—from her walking group, Bunco, book club, WU co-workers, and Mr. Guy just to mention a few. A proud Saint Louis University graduate and Billiken volleyball player, Ann and her "volleyball girls" played together for more than 45 years and cherished those lifelong friendships. At SLU, Ann also met Mike, the love of her life. 
A lifelong resident of Saint Louis Hills, Ann was a devoted supporter of Francis Park. She was a founding member of Art in the Park, which is now in its 18th year. She gave her gift of time and talent to many groups, most notably the SLUH Cashbah, the alma mater of her husband and her four adored sons. 
Ann was at peace with God and the life he gave her even at the end of her life. Special thanks and gratitude to the people at Siteman Cancer Institute and Evelyn House. Without exception, everyone there was incredibly kind. In lieu of flowers, memorial contributions may be made to Friends of Francis Park/Ann Layton Memorial, 
PO Box 190314, St. Louis, MO 63119-6314. 
Services: Funeral from KUTIS AFFTON Chapel 10151 Gravois, Friday February3, 9:00 AM to St Gabriel the Archangel Catholic Church for 9:30 AM mass. Interment Resurrection Cemetery. Visitation Thursday 4-9 PM