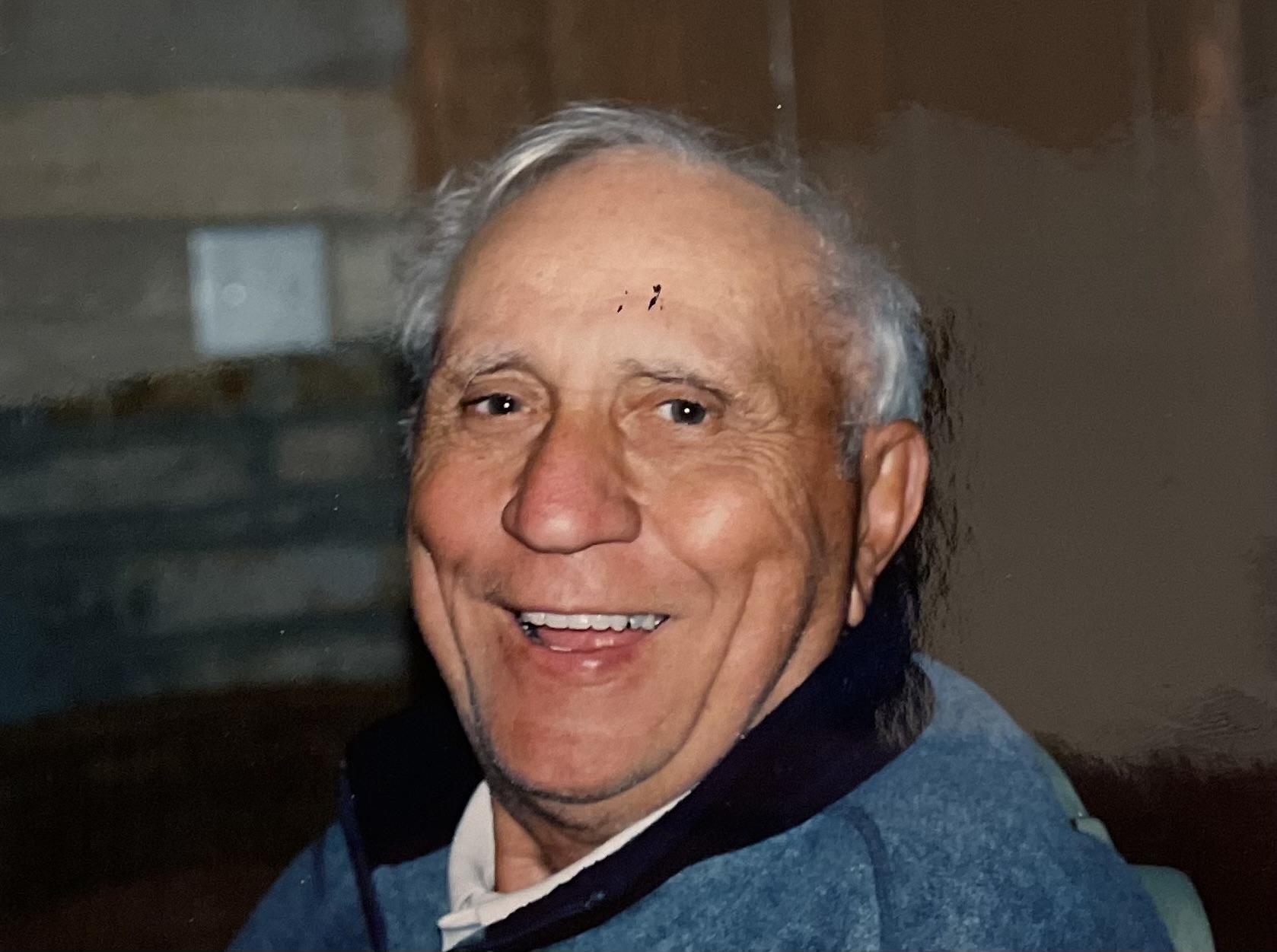 Charles J. Rallo Jr., called home to the Lord on Saturday, April 30, 2022 at the age of 91.
He was the youngest of 10 children, five boys and five girls, born to his immigrant parents from Italy, Calogero and Rosalia.
A devoted and loving husband for 69 years to Jean (nee Jackson) Rallo. He is preceded in death by his daughter Mary Ann and his son Charlie III. In addition to his wife Jean, he is survived by three daughters Susie Komor(Don), Patti Boland(Mark) and Anne Ferretti(Ed). Proud grandfather to eight grandchildren: Anne Marie, Jeanne, Allison, Mark Jr., Charlie, Luke, Maria, and Shirley, seven great grandchildren and soon to be eight. Dominic, Trey, Charlie, Johnny, Joey, Isabelle and Rhodes.
Dear uncle and godparent to numerous nieces and nephews and a true and devoted friend to many.
Charlie enjoyed a long and successful career in the family construction business, C. Rallo Contracting Co., Inc. He served on many boards, too many to mention during his lifetime. His favorite hobbies were golf, golf and more golf. He was a proud charter member of Forest Hills Country Club and remained a member for 50 years. He served in the National Guard for 6 years.
A respected leader in the community he donated his time, energy and fund-raising capabilities to many organizations.  His three favorite for the past few decades were The Shrine of St. Joseph, Missionaries of Charity and he was a founding member of The Golf foundation of Missouri.  His generosity knew no boundaries.  We continue to hear stories about his compassion and commitment to others. We are very grateful for his inspiration and as an example of kindness to others. He made a difference to so many and we are thankful to God for sharing him with us.
Service: the Funeral mass with be celebrated at Ascension Catholic Church, 230 Santa Maria Drive Chesterfield, on Friday, May 6, 9:00 am visitation, 10:00 am mass, interment will follow at Calvary Cemetery
In lieu of flowers, memorial contributions may be made to The Golf Foundation of Missouri (P. O. Box 22001 St. Louis, Missouri 63126), Shrine of St. Joseph (1220 North 11th Street  St. Louis, MO 63106) and Missionaries of Charity/Soup Kitchen (3629 Cottage Ave. St. Louis, Missouri 63113).