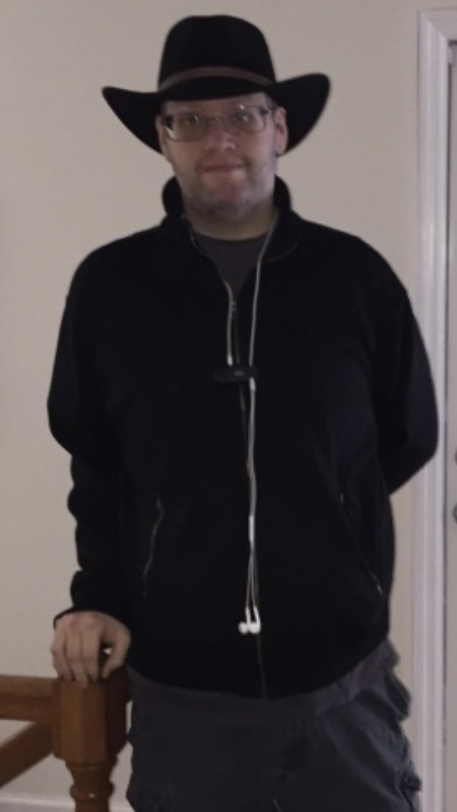 On Sunday May 29, 2022. Loving son of Claire and the late Jeffrey Scoles. Beloved brother of Erica (Josh) Dugdale, Andrea Scoles and Sara (Steve) Blessing. Cherished grandson of Betty and the late Jack Unger and the late Richard and Nina Scoles. Dear uncle of Jay, Reid, Josephine and Madalyn. Our dear nephew, cousin and friend.
Robert Jordan Scoles, 35, of St. Charles, Missouri passed away on May 29, 2022. Robert was born March 16, 1987, and grew up in St. Peters, Missouri, the youngest of 4 children and the only boy.  His sisters became three "bonus" mothers looking after him, so he had no shortage of people telling him what to do.
He was named after Bobby Orr, so it was no surprise to anyone that he loved hockey, eventually playing roller hockey for many years, and becoming a loyal Blues fan.  He loved superheroes starting at a young age, from the Marvel universe to DC, and could often be seen riding his big wheel around the neighborhood with his batman cape flying in the wind behind him.
Robert grew to be an avid historian, interested in American Military history.  He traveled to many Revolutionary War and Civil War battle sites across the country and was a voracious reader of historical non-fiction.  His interest in military history led him to joining an airsoft team and participating in missions and events with his team.  He also enjoyed playing video games and particularly loved teaching his nieces and nephews how to play his favorite games, one of which was Red Dead Redemption. That game led him to his most recent interest, the American West and he dove into learning about that era with all of his being.
Family was the most important thing to Robert, and he loved his family with all of his heart.  He was the cherished son of Claire Scoles and the late, great Jeffrey Scoles, loving brother to Erica (Josh) Dugdale, Andrea Scoles, and Sara (Steve) Blessing, doting uncle to Jay, Reid, Josephine and Madalyn, grandson to Betty Unger and the late Jack Unger, the late Richard Scoles, and the late Angelina Scoles, and a friend to many. 
Services; Funeral at Kutis South County Chapel (5255 Lemay Ferry) on Thursday 6/2 at 9:30AM. Interment Resurrection Cemetery. In Lieu of flowers Donations may be made in lieu of flowers to the American Battlefield Trust ( www.battlefields.org) to support preservation of American battle sites throughout the country. battlefields.org Visitation Wednesday 6/1 4-8PM