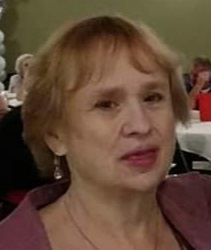 Shirley D. Short, 88, of Arnold died Oct. 27, 2020, in St. Louis. Ms. Short was a machine operator. Born Dec. 9, 1931, in Boss, she was the daughter of the late Lloyd Farmer and Eunice (Gill) Colton.
She is survived by her companion of many years: Bob Turner; three children: John (Sherry) Short, Deborah (James) Bass and Dan Short; 10 grandchildren: Laurie Sadler, Christopher (Shelley) Sadler, Jimmy (Olivia) Bass, Angie (Shawn) Davis, Jennifer Layton, Bobby Layton, Hannah Short, Emily (Brandon) Gipson, Jacob Short and Jessica Short; a sister: Fay (the late Jim) Bell; a sister-in-law: Karen Farmer; and numerous other family members and friends.
She was preceded in death by four siblings: Deloris (the late Al) Kirchhoffer, Erneth (the late Lou) Jimmerson, Melba (the late Dave) Baile, and Vernon  Farmer.
Visitation is scheduled from 2-6 p.m. Sunday, Nov. 1, at Kutis South County Chapel, 52555 Lemay Ferry Road, in south St. Louis County. A funeral service will be held at 11 a.m. Monday, Nov. 2, at the funeral home. Burial will follow at 2:30 p.m. in the Boss Cemetery. Memorials may be made to Arnold United Baptist Church in Arnold. Arrangements are under the direction of Kutis Funeral Home.