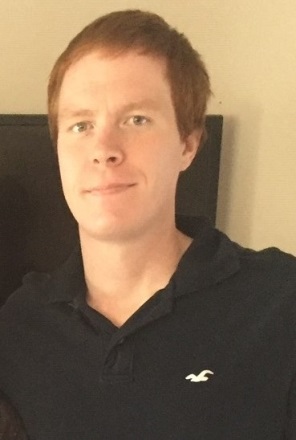 Thompson, III, James F., 27, baptized into the hope of Christ's resurrection on December 30, 2018.  Loving son of Elizabeth Thompson (nee Potts); dear brother to Jacob Thompson (Tiffany), and Jeremy Thompson; dear grandson, nephew, cousin and friend to many.  
In James' last few years he struggled with a severe eating disorder and heroin addiction.  He spent the last three years in and out of rehab facilities; he desperately wanted his life back.  Most recently, he was six months sober, but still struggled with the eating disorder. He was doing everything he could to maintain his sobriety.  The spark in his eyes returned and he was excited about his future.  James fought hard with everything he had but in the end, he lost the battle to the worst epidemic we are facing.  Heroin took his life in an accidental overdose. James knew how deeply his family and friends loved him, that we never gave up hope and were by his side every step of the way. We had great respect for the way he fought this difficult battle. There was no shame.  We are trying to find comfort in the fact that he is no longer struggling and is flying with the angels. He was loved by many who will continue to cherish the time and stories they shared with him. It will be through these stories that we will keep his memory alive.
The family also asks that you discuss the devastating effects of heroin use and addiction with the children in your lives.  No child ever says "When I grow up I want to be an addict."  Help stop the shame and stigma of addiction.  James, like all the others suffering from this disease, was so much more than his addiction.
Services: Visitation at Kutis South County Chapel, 5255 Lemay Ferry Road, on Thursday, January 3, 2019 from 4:00 to 9:00 pm then taken to St. Alphonsus Ligouri Catholic Church. 1118 North Grand Ave, 63106 on Friday, January 4, for 10:00 am mass. Service concludes at church. Memorials may be made to ACPD, 12430 Tesson Ferry Road, St. Louis, MO 63128. Please see  http://austinsarmy97.org for more information.