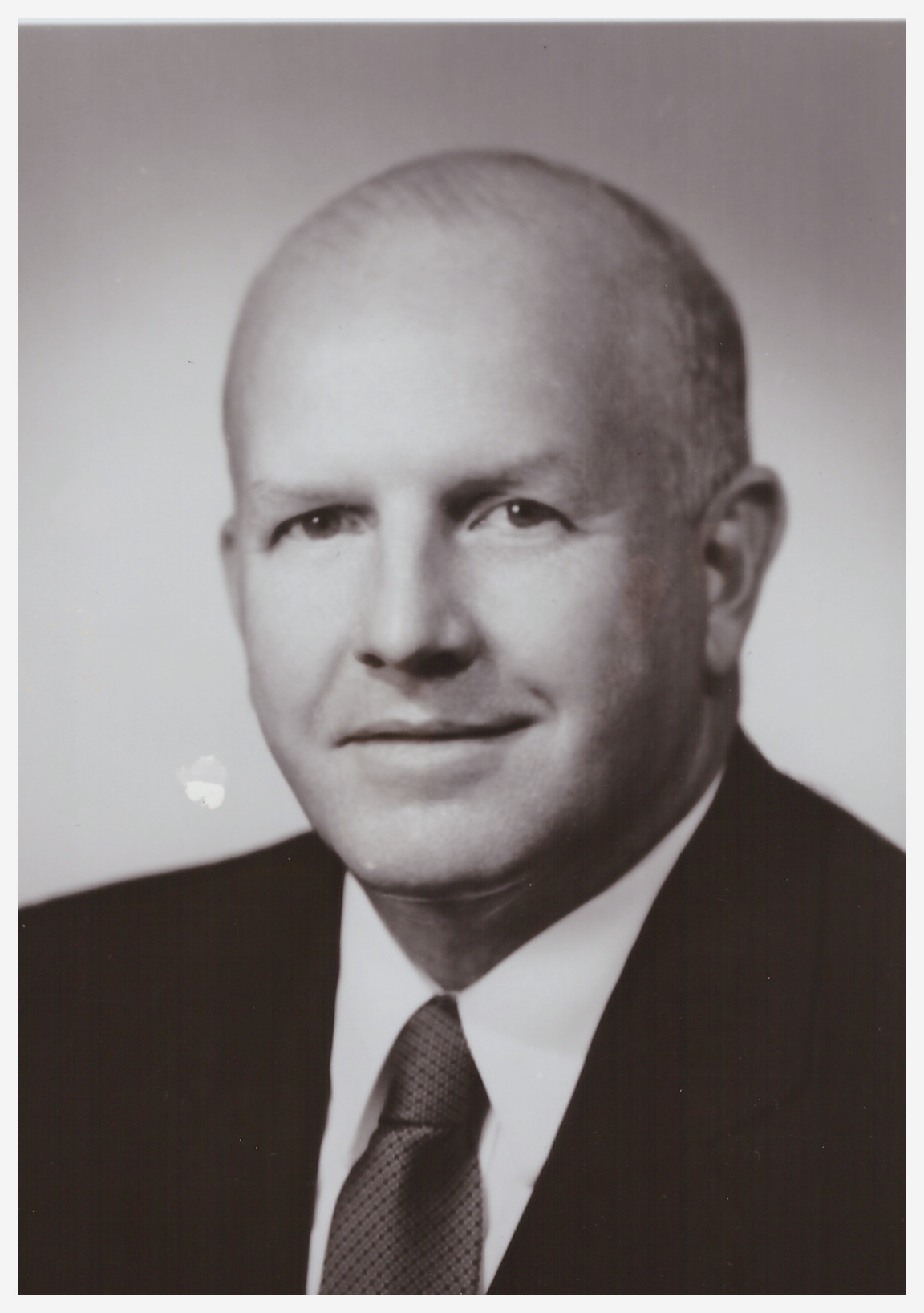 age 80, Fortified with the Sacraments of Holy Mother Church Sunday, November 12, 2017. Beloved husband of  Josephine Baer (nee Micotto); dear father of Robert (Debbie) Baer Jr., Angela  (the late  Donald) Flater, Timothy (Kelly) Baer, Catherine Baer Lowry and Kristin (Mark) Riney; dear grandfather of Jenna, Jake, Jessica, Nicholas, Bobby, Luke, Preston, Alex, Stephanie and Danny; dear son of the late Charles and  Angeline (nee Kovac) Baer; our dear brother, brother-in-law,  uncle and dear friend and mentor to many.
Services: Funeral from KUTIS AFFTON CHAPEL, 10151 Gravois, Thursday, November 16, 10:30 a.m. with Mass celebrated at St. Justin Martyr Catholic Church 11:00 a.m. Service concludes at church. Family welcomes donations to Heart Transplant Association of St. Louis or Backstoppers. Visitation Wednesday, 3-8 p.m.
  Robert J. Baer, longtime civic leader and retired head of Fenton, Mo.-based UniGroup, Inc., died Sunday, November 12th. He was 80 and resided in Sunset Hills.
          Mr. Baer retired in 2002 as president and chief operating officer of UniGroup, and its operating subsidiaries, which include household goods transportation companies United Van Lines, LLC and Mayflower Transit, LLC. He was a past chairman of the St. Louis Metropolitan Sewer District and a past president of the St. Louis Board of Police Commissioners, in addition to serving twice in area mass transit leadership positions. In the 1990s, he chaired the agency responsible for coordinating the expansion to America's Center which included the domed stadium. Mr. Baer was born and raised in south St. Louis. He attended St. Francis de Sales High School, earning his bachelor's and master's degrees from Southern Illinois University at Edwardsville. Beginning his career working for the City of St. Louis Division of Recreation in 1957, he served as deputy director of the Metropolitan St. Louis Human Development Corporation from 1964 to 1970. He was then employed for four years as chief of staff for Lawrence K. Roos, the County Executive of St. Louis County. In 1974, he was named executive director of Bi-State Development (which now operates the Metro public transportation system), a position he held for three years.
        In 1977, Mr. Baer joined United Van Lines as vice president and general manager. He was named United's president in 1982 and, in 1988, was appointed president and chief operating officer of UniGroup, a newly formed holding company with United its largest operating entity. During Mr. Baer's 25 years with United and UniGroup, the enterprise grew into one of the largest transportation corporations in the United States with consolidated annual revenues of $2 billion. In 1995, UniGroup acquired a second household goods mover, Mayflower Transit of Carmel, Ind. Mr. Baer served as chief operating officer of United, Mayflower, and sister UniGroup companies Vanliner (Insurance) Group, Inc., Total Transportation Services, and UniGroup Worldwide, Inc.
        Following his retirement from UniGroup, Mr. Baer continued to serve UniGroup for several years as a member of the Vanliner board of directors. He also was on the boards of Stifel Financial Corp., U.S. Bank, and Drury Hotels.
        In addition to his UniGroup corporate responsibilities, Mr. Baer contributed his time and leadership abilities to a variety of community service organizations and agencies over a period of more than 20 years. From 1985 to 1989, he was president of the St. Louis Board of Police Commissioners, overseeing the activities of the Metropolitan St. Louis Police Department which included the construction of the first new police stations in decades. In 1990, he accepted the chairmanship of the St. Louis Regional Convention and Sports Complex Authority, which was responsible for a $300 million expansion of the city's convention center and construction of the domed stadium. A park on Broadway east of the dome was designated "Baer Plaza" in recognition of Mr. Baer's role in the project.
        Mr. Baer was chairman of the board of trustees of the Metropolitan St. Louis Sewer District from March 2003 until March 2005, and he remained on that board until April 2006. His previous experience leading Bi-State Development was instrumental in his appointment, in December 2007, as acting head of Metro Transit. The "temporary" job grew into a three-year assignment, concluding in 2010 after voter approval of a ballot proposition to ensure the ongoing financial sustainability of public transit in St. Louis.
      Among his other civic activities, Mr. Baer was founder of the Thomas Dunn Memorial Adult Education Program in the mid-1950s. He was an emeritus member of Civic Progress. He was the recipient of numerous awards for many achievements throughout his career.
Survivors include Mr. Baer's wife of 57 years, Jo; two sons, Robert Jr. and Timothy; three daughters, Angela, Kristin, and Cathy and 10 grandchildren.