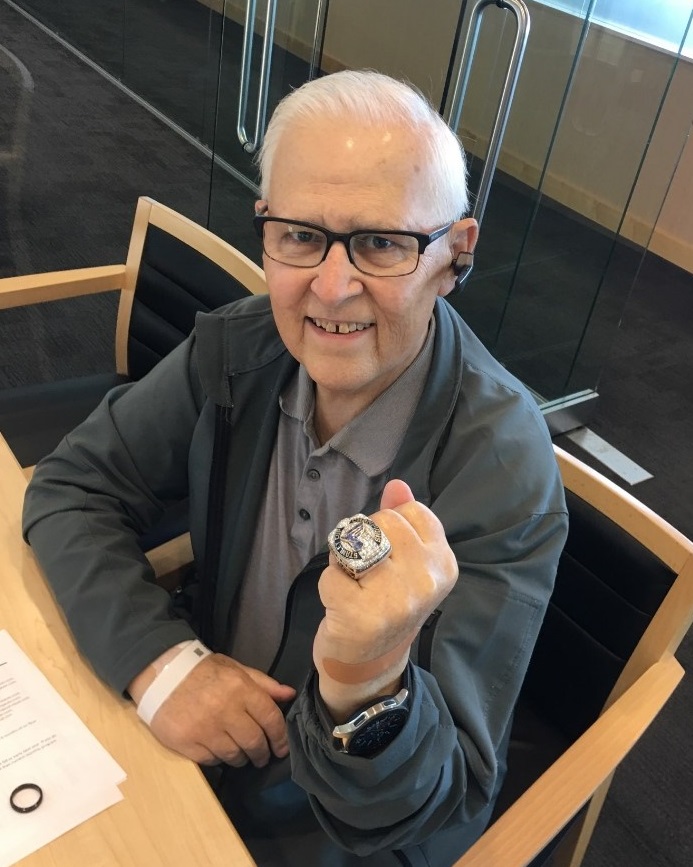 David, Richard A. Monday, August 30, 2021 went home to the Lord after a long battle with cancer. He fought hard not giving in and not wanting to leave his loving wife Judy (nee Kostecki) of almost 53 years and wonderful son Mitch who he spoke his name every morning and every night. He was surrounded and taking his last breath with Mitch and Judy next to him, they said they loved him and he answered he loved them back. Dennis, his brother-in-law was there to pray and give comfort. His special friends Larry and Ricky W. were on his mind. He was a dear brother, uncle, and cousin with so many friends and loved ones.
Those beautiful eyes and warm smile will always be with us.
SERVICES: Celebration of Life at a later date. Memorials to American Cancer Society, charity of your choice or simply a random act of kindness in his memory is appreciated. KUTIS SOUTH COUNTY Chapel.