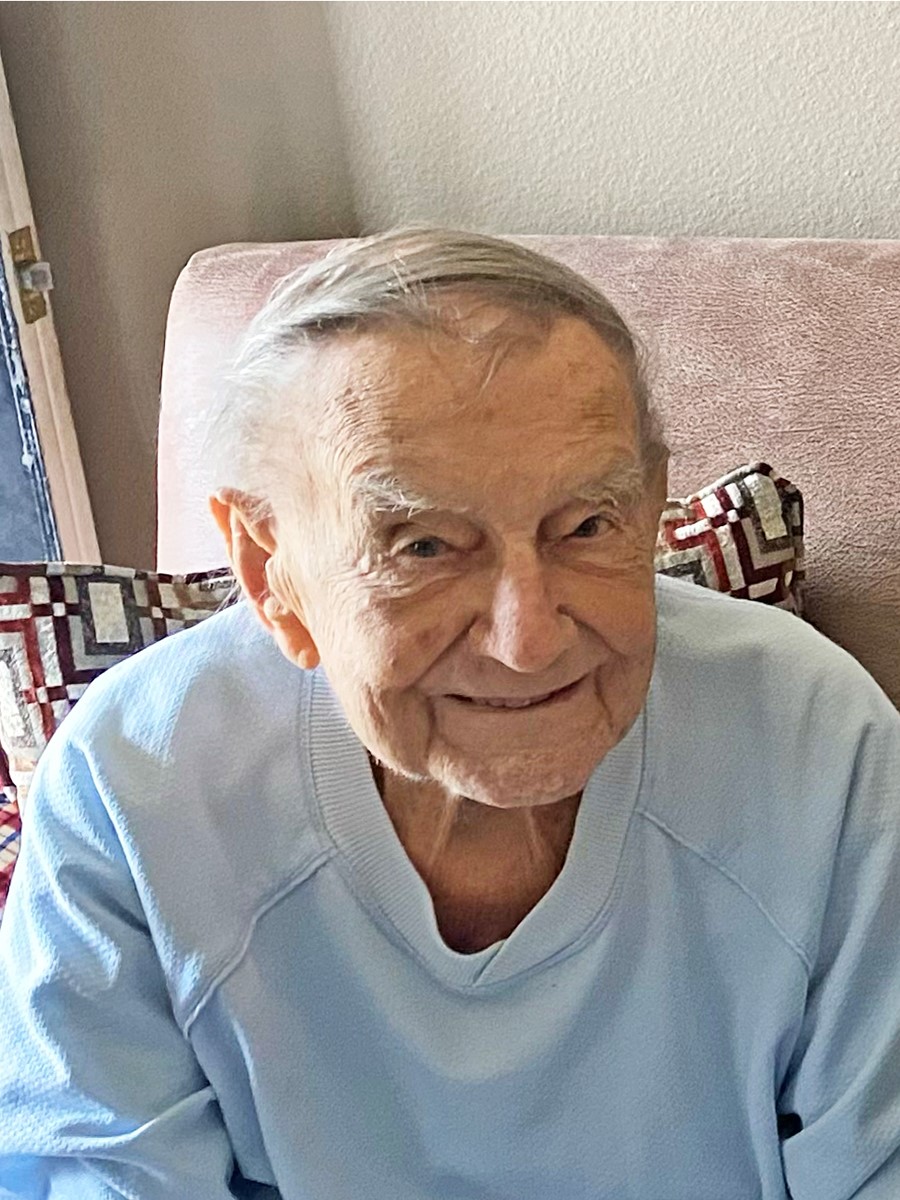 Went to God's embrace on Monday, August 8, 2022 surrounded by his loving family. He was the beloved husband for 66 years of Irene Meyer nee Grosswiler, cherished father of Lisa Raglin (Mark); Rich (Michele); Steve (the late Terri); Judy Glaser (Andre'); Kris Ranciglio (Rich); and Greg (Christine Machicao). He was the proud grandfather of 15, and great-grandfather of 8. Dear uncle, cousin, and friend to many. He was predeceased by his parents, John J. Meyer and Frieda Meyer Breitenbach; also by his brother Vince Meyer.
John was born at his home in North St. Louis to parents who had emigrated from Germany. John's father was a skilled bricklayer and soon founded his own business. Frieda was a live-in maid to a wealthy family. She met her future husband through cousins living here. John Meyer's brickwork business went well and he, his wife, and son Johnny moved to Shrewsbury. Johnny's childhood years were spent in activities sponsored by the local Catholic Church, St. Michael's. He attended St. Louis University High School where he was an honor student and graduated in 1951. During his high school years, Johnny apprenticed in the summer months as a bricklayer in his father's business. After graduation, he became a journeyman bricklayer and continued as a skilled bricklayer until his retirement in 1996. He worked for JM Frisch, Martin Korn, and Swanson brick companies, most often as foreman. In 1956, he married his "sweetie", Irene Grosswiler, who he had known through activities and events at their church. He designed and built their home in Affton where they lived for the next 65 years, and where eventually all six of his much adored children were born and grew up.
Always smiling and ready to help, John was an active member of St. Dominic Savio parish for many years. He coached teams in baseball, softball, and basketball, and served as Athletic Director for a period of time. He engaged in many volunteer activities such as Eucharistic Ministry, including bringing Communion to the homebound. He also supported and enjoyed parish activities that involved his children. For years, John worked to help develop and maintain an urban garden in St. Cronan parish well into his late 70's and early 80's. He also volunteered to assist for some years at Mary Queen and Mother skilled care facility at the Cardinal Carberry campus.
John always enjoyed sports as a participant and as a spectator. He was the oldest bowler in his league at age 84 until infirmities kept him from continuing. He was an avid fan of the SLU Billikens, the Cardinals, and the Blues, while also happily attending his children's and grandchildren's sporting events.
With failing health, John and Irene made the decision to leave the house he had built and move to the senior-living facility at Cedarhurst. He made friends quickly in the few months he was there, before his heart condition worsened. Doctors determined he needed to be put into hospice care.  We were blessed that there was an opening at deGreeff Hospice House, where John received wonderfully compassionate and loving care from the staff there until he was called home by God.
John was a man of faith who enjoyed life, but loved his family most of all.  His wry sense of humor always brought a laugh, sometimes just by him.  Family times were his favorite times, as he was lovingly referred to as Pops, Pappy, PawPaw, G-Paw, Grandpa, and Dad.
Being a man who always gave so much to others, John donated his body to science. A celebration of John's life will be held at Mary Mother of the Church on Kerth Road Saturday, September 3rd, with visitation at 9:30 am until 10:30 am and Mass immediately following. In his honor, memorial gifts to deGreeff Hospice House, or a charity of your choice, are appreciated.