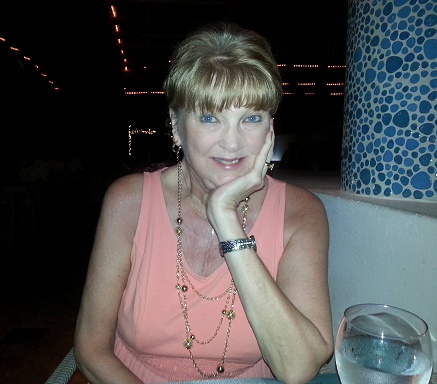 Mrs. Marcella "Marcy" Abeln (nee Whaley) died peacefully at her home in Crestwood, Missouri on October 30th of 2020 at the age of 71.
Marcy is survived by her husband, David Abeln; children, Chris Saulter (Joshua), Chris Gresham (Tom), Scott Abeln (Keely), and Bob Abeln; grandchildren, Evan & Addyson Gresham, Kendal & Audrey Abeln; siblings, Donald Whaley (Kay), Charles Whaley (Georgeann), and Dorothy Guerrero. She is preceded in death by her parents, Everett Whaley, Louise Hohl (nee Massman); brother, Everett (Joe) Whaley; sisters, Delia Hartmann (Alfred), Shirley Peirick (Leo), Marguerite (Margie) Stephens (Chuck), Carol Kueker; brother-in-law, Clemente Guerrero.
Marcy was born on August 24th, 1949, in St. Louis, Missouri to Everett and Louise Whaley, and was the youngest of nine children. She graduated from St. John the Baptist High School in 1967. She married David Abeln, of Crestwood Plumbing, in 2005. In 2006, Marcy officiated over the wedding of her daughter, Chris, to Joshua Saulter. Marcy lived a full life and impacted many peoples' lives. She was loved by many and returned that love in many ways.
Growing up the youngest of nine children wasn't easy for Marcy. As a young child, Marcy had scoliosis. At the age of 8 years old, Marcy underwent a serious surgery at Cardinal Glennon to straighten her spine. She was in a body cast for 9 months. Complications from her scoliosis would bother her the rest of her life.
After graduating high school, Marcy took a job at General American Insurance for three years, taking a year off to live in Korea, before John Hancock Insurance poached her. Marcy worked at John Hancock for 25 years, working her way up to claim supervisor. After leaving John Hancock, Marcy took a year off to volunteer and prepare for the next phase of her life.
Marcy decided to return to insurance, working at West Port Benefits for 7 years before leaving the insurance industry to work for BJC. Marcy worked for BJC for 10 years before finally retiring.
Retirement gave her the opportunity to do what she loved best, spend time with her husband. Marcy said the happiest times in her life were with Dave. She enjoyed the small things like holding Dave's hand at the movie theater, and bigger moments like traveling to Spain, San Francisco, and St. Martin, just to name a few.
No service will be held as Marcy donated her remains to Washington University School of Medicine. A reception will be scheduled at a later time once social distancing protocols have been lifted. The family would like to thank all of you for your kind words, well wishes, and prayers.