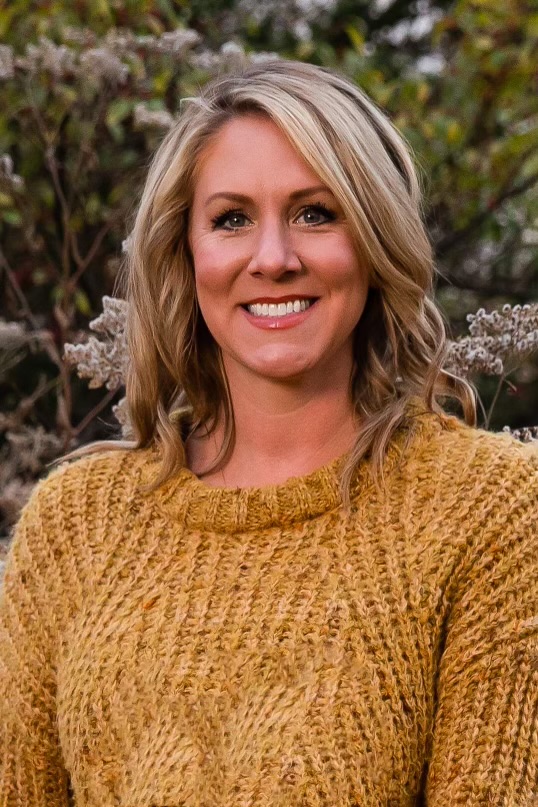 2/19/1982 – 8/27/2022
On 8/27/2022, Megan Louise Haupt (nee Brady) left our world to be reunited with her soul mate and love of her life, Greg. After many years of dates, love, memories, and laughter, they married on 09/20/2008.   Together they built a home, a family, a life, a community.  Gregan is not just a nickname, it is an institution.  Together they created three of the most amazing children in their likeness: Henry Ryan (11), Max Alexander (8), and Jane Louise (5).  All unique, beautiful, and crazy in their own ways.
The name "Megan" translates as 'mighty warrior maid'.  From Day One her parents, Bob and Patty Brady, called her their "bound-to-be-born" baby.  She was coming even if her twin sister, Krista, wasn't ready.  Megan led the way (when she felt it was time, she had her mind made up)!  She was a funny little girl, full of spunk, smiles, pranks and experiments.  She loved to sing and had a beautiful voice.  It was not unusual to find her in her room recording her favorite Disney movie song, "Under the Sea" when she thought no one was listening.  Her Mom also referred to her as Meggy Lou.  This was about the time Marylou Retton was winning at gymnastics.  Marylou had the smile that Patty called "energizing".  When Megan would smile, her mom would say, "Energize me!". She and her dad had a special bond, as well.  They loved nothing better than watching TV together even when it was well-past bedtime.  From early on her parents thought: "she should find a job in reviewing television or movies".
Although Greg and her children were the deepest part of Megan, her first real soul mate/womb mate was her cherished twin sister, Krista Lieber (Dave).  Being twins, the two of them never had to face any "first time" events in life alone.  From school bus rides, doctors' visits, summer camps, college, vacations, and eventually even pregnancies, they leaned on each other and remained each other's person. Krista says she always looked up to Megan as her 'big sister', her "CeeCee". Megan would always seem to live life ahead of Krista (Megan was the first to buy a house, get married, have kids, etc.), so Krista depended on her for help navigating these major life events. She was a great listener and great at giving advice when family/friends needed her.
Megan had such a loving, generous spirit.  She was always so thoughtful and ready to give of her time and talents.  This became more evident as she grew.   Her degree in Business Organizational Management built up her ability to communicate with people so effectively.  Everyone loved Megan.  She was the ultimate hostess.  Birthday parties, pumpkin carving, cookie baking, easter egg hunting, Christmas parties.  Megan always welcomed the masses into her home, and into her life.  She seemed to somehow have an incredible spread, fantastic music, and an open door always at the ready.
If you had the privilege to call Megan a friend, you truly had something special.  Her life and love impacted so many. Those that loved her most will surely miss her beaming smile, her incredible hugs, her endless sacrifice, and her infectious laugh.
Megan was preceded in death by her husband, Greg Haupt, who lost his courageous 2-year battle against cancer in April 2022. Megan leaves behind their three children: Henry, Max and Jane Haupt. She is survived by her parents, Bob and Patty Brady and loving twin sister, Krista Lieber (Dave); her adoring nieces and nephews: Teagan, Jaxson, and Brayden Lieber; Evie Haupt; Bode and Reid Anderson; Remi and Arden Zornes; her honorary nieces and nephews from countless friends whose births, birthdays, and celebrations she never missed; and, of course, an endless list of extended family members and loving friends.
Visitation at Kutis Affton Chapel, 10151 Gravois, St. Louis, MO 63123, on Thursday, Sept. 8, 4-9:00 PM with funeral service Friday at 10:00 AM. MASKS ARE REQUIRED
In lieu of sorrow, express love every day and in lieu of flowers, donate instead to her children's college funds – https://www.gofundme.com/f/paying-tribute-to-megan-and-greg-haupt?member=21710669&utm_campaign=p_cp+share-sheet&utm_medium=copy_link_all&utm_source=customer