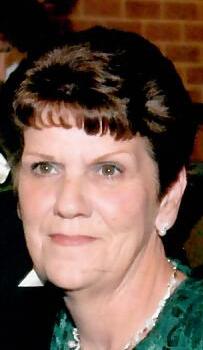 Hawkins, Johanna T., died peacefully, Sunday, September 18, 2022 at home held by her daughter Brittany and loving partner for 24 years, DeAnna Kraus.
She was the loving mother of Timothy W. (Adriana) Hawkins, Brittany (Bryian Macke) and EJ (Sasha) Kraus; she loved all 7 of her grandkids without measure, Alektra, Alyssa, Mason, Nova, Isabella, Maxton and Myles; nothing was better than time spent with them crafting, fishing – anywhere, anytime – or "treasure" hunting  thru thrift stores – garage sales – the backyard – it was all an adventure.
She spent over 20 years with her Taylor Packaging work family enjoying many cornhole tournaments, Christmas Party games and all the comradery.
She is survived by her loving family in Irarajan, Guam: Raymundo (Cecelia) Taimanglo, Jr., Hilda T. Castro, Eddie (Ruth) Taimanglo, Evelyn T. Famisaran, Therese Aguon, Sherey Taimanglo-Egbo, Arthur Taimanglo and Donna Taimanglo. She was preceded in death by her loving parents Raymundo Sr. and Elisa Taimanglo as well as a brother Jerry and sister Betty Dahill.
Service: Visitation at Kutis South County Chapel, 5255 Lemay Ferry Road, on Friday, September 23, from 5-8 pm with a memorial service at 6pm. Services conclude at the funeral home.