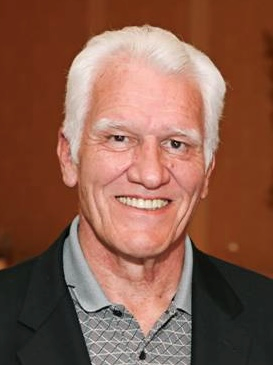 Michael "Mike" Ray Hogan, age 69, passed away at home in St. Louis, MO, on March 24, 2023, after a short battle with lung cancer. He was born in Newark, OH, the son of Raymond C. Hogan and Mary A. Whalen. Mike is survived by his wife of 46 years, Martha A. Hogan; children Colleen Hogan (Ian Garrison), Patrick (Tiffany) Hogan, Mary Kate Hogan, and Andrei Hogan; grandchildren Declan and Maeve Garrison, and Calum Hogan. He is also survived by brother Brian (Kathy) Hogan of Sequim, WA; sister Susan Bernal of Vancouver, WA; and many beloved cousins, nieces, nephews, and friends.
Mike was a 1978 graduate of Loyola University Chicago and a 1980 graduate of the Kellogg School of Management at Northwestern University. His long career in finance culminated in his retirement from Sigma-Aldrich as Chief Administrative Officer and Chief Financial Officer in 2008.
Mike was energetic and always on the go. He could be found golfing, coordinating delivery of children's books to new parents at area hospitals, and attending every St. Louis sports game he could. He was optimistic and believed that it never hurt to ask, even if the problem to be solved seemed impossible. No job was too small for Mike and, even as a chairperson, he could be found packing bags and moving boxes. Mike's life was a testament to his generous and giving spirit. He never met a stranger and was a mentor to many, always willing to share his time and talents. His philosophy can best be summed up by the Winston Churchill quote, "We make a living by what we get, but we make a life by what we give," and he was proud of his service to countless community agencies, boards, and nonprofits in the St. Louis region.
Services: Visitation on Monday, April 10 from 4-8 PM at Kutis Affton Funeral Home, 10151 Gravois Rd, 63123. Funeral Mass celebrated at Christ the King Catholic Church, 7316 Balson Ave, 63130 on Tuesday, April 11 at 11 AM. In lieu of flowers, please send charitable donations to Books for Newborns (https://booksfornewborns.com/donate) or St. Louis Area Foodbank (https://stlfoodbank.org/give-funds/).