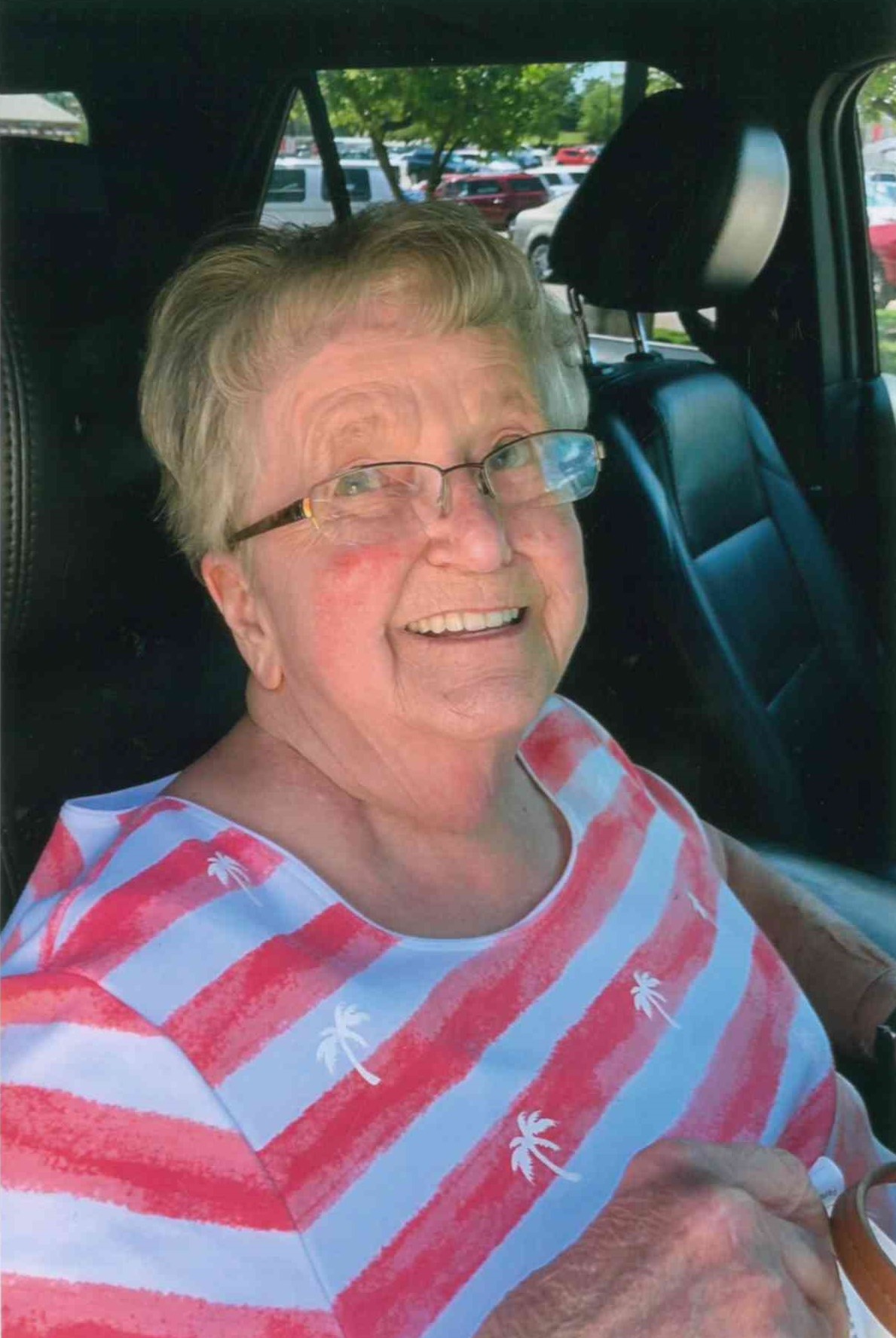 Maxey, Reba  "Frances"  (nee Bradley)  entered into heaven on Monday, July 25, 2022. Beloved wife of the late Carl Maxey, Sr.; loving mother of Diane Clayton (Steve), Sandra "Winnie" (Robert) Higgins and the late Eugene Maxey, Lisa (Survived by Robert) Driskill, Carl Maxey, Jr. and Tracey Loyd; our dear grandma, great-grandma Maxey, sister-in-law, step sister, aunt, great-aunt, cousin and friend to many.
Frances married Carl "Sonny" at the ripe ole age of 16.  He was her one and only true love in life.  They were married for 49 years before he passed in 2008.  They were blessed with 6 children.  The oldest, Eugene (always referred to as Little Gene) passed when he was 6 months old.  One year to the date of his passing Diane was born.  Then came Lisa (passed the same day as Frances), Carl Jr. (passed in 2016), Tracey (passed in 2021) and Sandra.  Frances was the sister to the late Hobart Bradley (survived by Linda) and Doris Bradley (survived by Ruth Adair).
She was blessed with 9 grandchildren; Angie, Kim, Nick, Chris, Brad, Brendan, Jake, Ally, Gracie and the late Josh.  Her true joy was her great grandchildren; Lizzie, Joey, Sunnie, Carson, Carlee, Evvie, Vivian, Frankie, Tyler, Hailey, Rylie and Adley.
Frances worked for many years at Industrial Engineering before leaving to stay home and care for her mother, Lonie Rulo.  During her tenure at "Indeeco" she met her lifelong friends, keeping in touch with them to present.
She loved to crochet; she would make gifts for everyone she knew (especially new babies).  She had a passion with plants and could take care of a houseplant like no other.
Everyone that knew Frances knew she could be opinionated, but she loved with her whole heart.  She was always willing to help her kids and grandchildren in a time of need.
Eventually a move to Assisted Living at Charless Village, Bethesda was necessary.  It took a while to adjust but she was thriving these last few years. She was happy; made new friends, gossiping with the nurses, going on bus trips shopping, etc.  It truly was her second family.
Frances will be truly missed by her family and everyone she has touched.
Services: Funeral at Kutis South County Chapel 5255 Lemay Ferry Rd. on Friday, July 29, 11 a.m. Interment St. Trinity Cemetery. In Lieu of flowers donations to Shriners Hospital for Children appreciated. Visitation, Thursday 4-8 p.m.