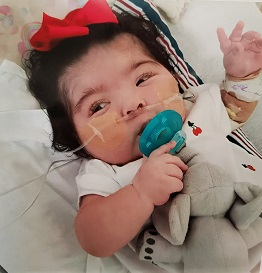 Monday, September 26, 2022.
Beloved daughter of Jordan Aitkenhead and Ronnell Jones; loving granddaughter of Lisa Aitkenhead, John (Andrea Paquet) Aitkenhead and Mary Jones; adoring great-granddaughter of Carl Ring, Patricia Medlock, John Aitkenhead and June Jercick; cherished great-great-granddaughter of Marion Star Dobbins; our dearest niece, cousin and friend.
Services: Visitation at KUTIS AFFTON CHAPEL, 10151 Gravois, on Friday, September 30 from 10 a.m. until funeral service time at 1 p.m. Interment will be held in private.