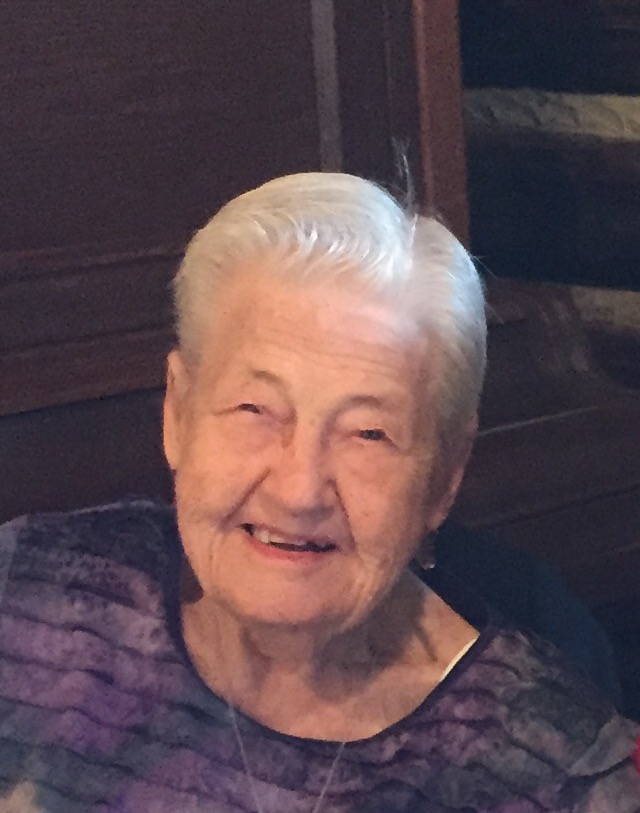 (nee Fink) entered God's world on February 27, 1923 and returned to His rest on May 28, 2016 in Ballwin, Missouri.
She was born into the loving hearts of Edward and Bertha (Knost) Fink in St. Louis, Missouri.  She married Carl E. Rosemann on October 20, 1945 and spent the next 70 years as his devoted wife and helpmate.  Carl describes his beloved wife as having a wonderful smile, helpful, and loving to him and her children.  Dear Mom of Gail (the late Charles) Yates,  Susan (Richard) Gieseke, Donald (Charlotte) (the late Gail), Richard (Donna), and Kenneth (Linda) Rosemann.  Loving Grandma of  Melissa (Brian) DuPerrett who made her grandmother's final months comfortable and dignified, Kevin, Scott (Lindsey), Nathan, the late Keith, Sara (Gama) Ortiz, Lori  (Nathan) Reger, Cassie Allshouse,  Katie, Michele, and Jenna.  Dear Great-grandma of Kyle, Lauren, Jared, Jack, Hannah, Ty, Cole, Lina, and Ryleigh.  Dear sister-in-law, aunt, great-aunt, great great-aunt, godmother, cousin, and friend of many. Grateful patient of Dr. Kyle Moylan.
Her family and friends shares memories of Arby's always busy hands: quilting, sewing, needlework, crafting, playing the piano, tending to her flowers, picking and shining apples, playing cards, entering information into the computer to compile an extensive online family genealogy which she began in her late eighties, and preparing her legendary German potato salad, muerbeteig, peach preserves, and sweet iced tea. The most precious gifts she made were the individual scrapbooks she created for each of her children, grandchildren, and great-grandchildren (23 books total) documenting their lives and accomplishments in addition to other scrapbooks filled with memories of numerous travel excursions she enjoyed throughout her life.
Services: Visitation, Monday, May 30th from 6 – 8 pm at Kutis Funeral Parlor, Affton, MO 63123.  Funeral Service: Tuesday, May 31st with visitation at 10 am and ceremony at 11 am in the chapel of Meramec Bluffs Lutheran Senior Services Ballwin, MO 63021.  In lieu of flowers, donations to St. Luke's Hospice, 111 South Woods Mill Road, Chesterfield, MO 63017 or Meramec Bluffs Benevolent Fund, #1 Meramec Bluffs Drive,  Ballwin, MO 63021 would be appreciated.