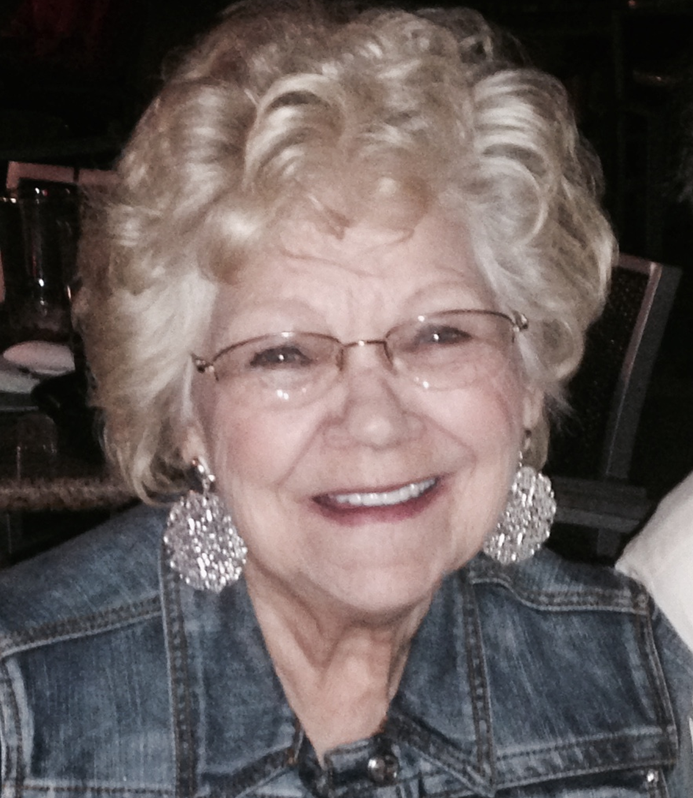 of St. Louis, MO passed away May 25, 2022 at her home.
She was born in St. Louis on August 17, 1931, the daughter of Henry and Florence Middendorf. She was married to John "Ken" Thum for 61 years at his passing in 2013. Lorie and Ken were blessed with seven (7) Children, six (6) grandchildren and six (6) great grandchildren. She loved family gatherings, parties, birthdays, but especially Christmas. She always hosted Christmas eve, including a great meal, singing Christmas carols, and placing Jesus in the crib at midnight. She loved to play games, watch game shows and became a big Cardinals fan, watching most games on TV. Her memory for names was astounding. Once she met you, she warmly greeted you by your name with a loving smile, including all of the nurses in the hospital. You always felt welcome and loved in her presence. She was truly selfless.
She is survived by her sister Ethel (Fred) Mueller, her children Steven Thum, David Thum, Deb Thum, Judith (Late David) Beal, John (Cis) Thum, Marie (Ben) Burghardt, Joseph (Karen) Thum. Dearest grandmother to Jennifer (Scott) Lowe, Robert (Andrea) Thum, Joseph (Alex) Burghardt, Katelynne Burghardt, Christopher Burghardt, and Katie Starnes. Dearest Great Grandmother to Charlotte, Levi, Elena, Isla, Isaac, and Aiden. She is preceded in death by her husband Ken, daughter-in-law Carol McKaskel (Joe), son-in-law David Beal (Judy), and siblings George (Late Audrey) Middendorf, Bud (Late Phoebe) Middendorf, Florence (Late Ted) Paradowski, Charles (Late Pearl) Middendorf, Vince (Late Loretta) Middendorf, William (Late Dee) Middendorf, Henry (Elaine) Middendorf, Joseph (Dot) Middendorf, and John Middendorf.
A visitation will be held Tuesday, May 31, 2022 from 4-8 PM at Kutis Funeral Home in Affton, MO. Funeral mass will be Wednesday, June 1, 2022 at 10:00 AM at St. Catherine Laboure Catholic Church in Sappington, MO followed by Burial at Jefferson Barracks Memorial. In lieu of flowers, memorial contributions may be made to Heartland Industries (HeartlandIndustries.org) in Affton where her son Steve has worked for over 45 years. Please leave Memories and Condolences on https://www.kutisfuneralhomes.com/recent-passings/