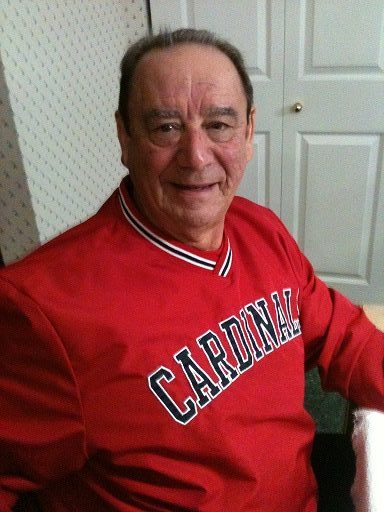 Born 10/6/1941
Andrew (Andy) J. LaRosa, 79, of Fenton, Missouri was called home on Friday, January 29, 2021.  Born in Campobello Di Mazara, Sicily, immigrated to St. Louis with his father Nicola LaRosa and mother Mary (nee DiNatale) in 1952.
Andy fiercely loved his family and is survived by his beautiful wife of 55 years Charlene (nee Weber), his children Maria (Tom), Big Nick (favorite daughter-in-law, Shelly), Little Angie (Reed) and Little Nick (favorite daughter in law, Chrissy).  There are 9 grandchildren Joe (Rachel), Jon (Lynsey), Tori, Lexi, Nicholas, Lauryn, Drew and 3 great grandchildren, Joie, Kai and Xander.  He is also survived by his sister, Angie Pantaleo (Vito) of Campobello Di Mazara, Sicily.  He was adored by all his sisters and brothers-in-law, nephews, nieces, cousins, and friends.  Anyone he met was family!
Andy became an American citizen on October 5, 1990.  He was proud to be an American and cherished what America was founded upon, flag always flying and much respect for our military and first responders.
In his younger years, Andy loved playing and coaching soccer.  He mentored many young boys from the Busch and Fred Weber soccer clubs. His second home was Fenton Park.   He was a faithful St. Louis sports fan.  He loved the St. Louis Cardinals and the Blues, (LGB!).
Road trip vacations and beaches with his wife, family and friends was always a highlight.  If there was a beach he was in his element.
Everyone was his "favorite" and if he called you "ugly" you knew he loved you. He was loving, loyal, fair, and passionate.  Charlene was his princess, and he was her prince.  A love story to be told!  A life well lived and well loved. We will be together again someday.
Visitation and service honoring Andy will begin at 10am CST on Wednesday, February 3 at Kutis Funeral Home, 10151 Gravois Road, Affton, MO 63123.  Service will begin at 1pm, CST followed by interment at Resurrection Cemetery, 6901 MacKenzie Rd., St. Louis, MO 63123.
In lieu of flowers, contributions can be made to Wounded Warriors, BackStoppers, or St. Jude Children's Hospital.