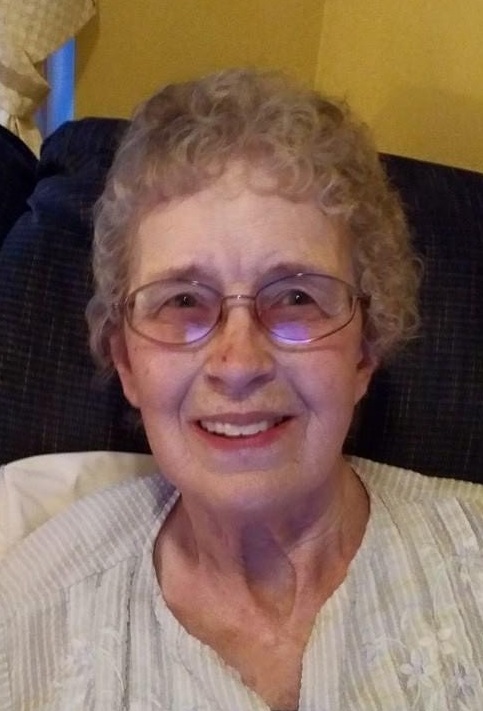 Carolyn May Gluesenkamp was born in Dallas, Texas, to Luther and Esther Poellot, on May 11, 1945. She was baptised by her father at Zion Lutheran Church in Dallas. Growing up a preachers kid, she moved many times in her early years. Mercedes, TX, 1950 – 1952; Pitcairn, PA, 1952 – 1962; Waterloo, Ontario, Canada, 1962 – 1964. In 1964 she moved with her family to St. Louis. Where she built a wonderful life the rest of her years. 
She was married in 1970 and survived by ex-husband Ray Gluesenkamp and they together have two sons and their families: Jon Karl Gluesenkamp, his wife Angie and daughter: Ellie Plotkin of Pacific, MO; Nathan Daniel Gluesenkamp, his wife Megan of Imperial, MO, and three children: Kaitlyn Marie (wife of Daniel Rauch) of St. Louis, their sponsor daughters Milcah and Shalom who reside in Uganda. Haley Brianne and Brantley Vance Gluesenkamp of St. Louis.
 She is further survived by her sisters Sharon Poellot, of St. Louis, Marion Poellot, of Red Wing, MN, and Celia Thomas, of Wichita, KS. 
She is also survived by Patti Bowlin (to whom she became a mentor and ultimately a second mother) her husband Charlie, their children Stephanie and Christopher and grandchildren Adelyn and Anthony.
Carolyn was employed at Concordia Publishing House (where her father was an editor) and later Lutheran Laymen's League where she gave 22 years of service, helping to bring Christ to the nations. After her retirement she continued to carry on her parents christian values, she remained in touch with close friends, family, music, and faith. She also did Editing and design for the website at her church Epiphany Lutheran, in St. Louis.
As the years passed, Carolyn's physical condition began to decline. She experienced many health conditions relating to rheumatoid arthritis and osteoporosis. Being a woman that always made good out of bad, she took this opportunity to come closer to and building bonds with her sons and daughter-in-laws, as she became reliant on them for many of life's daily tasks. In October of 2017 she moved into Delmar Gardens South where she continued to make people smile until her last days, never wavering in her faith and eternal promise of our Lord. He called her home peacefully late in the morning, on Sunday, August 29, 2021. She was 76 years old.
Funeral from Kutis Affton Chapel 10151 Gravois Road on Friday, September 3, 11:00 a.m.  Interment Sunset Memorial Park in Affton, MO.  In lieu of flowers donations can be made to the Moog Center for Deaf Education(www.moogcenter.org) or Hands of Love Foundation (www.handsofloveusa.org).  Visitation Thursday 4 – 8 p.m.