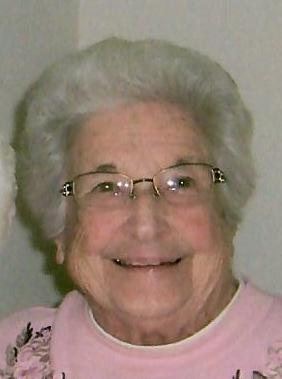 Marian Margaret Harris (nee Columbus) born on January 31, 1923 in Red Lake Falls, Minnesota was the fourth of eight siblings. She passed away peacefully on January 30, 2023 in St. Louis, Missouri with her daughter Carol at her side.
Marian was preceded in death by her husband of 43 years, Leon Harris. She is survived by one sister, two daughters, six grandchildren, and 12 great-grandchildren.
Marian lived a life of service and dedication to duty. After graduating from high school, she enrolled in a teacher training program and taught grades 1-4 for one year in a two-room school house. In 1942 Marian fulfilled her dream of becoming a nurse when she enrolled in the Nursing School at Hibbing General Hospital in Hibbing, Minnesota. In April 1945 she signed up for the Army Nurses Cadet Corp and was assigned to Jefferson Barracks Veterans Hospital in St. Louis, Missouri to complete her training. She graduated with her RN in October of 1945. Marian made life-long friends at Jefferson Barracks and met her future husband Leon who was a patient there. In 1953 she went to work for St. Anthony's Hospital on South Grand in St. Louis and retired from the new St. Anthony's South County in 1982 where she was Head Nurse of the Recovery Room. She was a dedicated and respected nurse, and she loved her job.
Marian and Leon were among the founding members of Affton Elks Lodge #2635. As a Lady of Elks she spent many hours volunteering at bingo and the charitable and social events sponsored by the Ladies. She was a regular member of the weekly group of "Dominos Ladies" at the Lodge.
We who knew her, worked with her, lived with her, and loved her celebrate her life and indomitable spirit.
She was the beloved sister of Lois Steenerson; the loving mother of: Carol Kehrman (J. Richard), Linda Bartek; the loving grandmother of: John David Kehrman, Victoria Pinkham (Jeffery), Andrew Bartek (Amy), Joseph Bartek (Annika), Christine Samaniego (Felipe), Stephen Bartek (Nicky); the loving great-grandmother of: Marian & Alynne Kehrman (David), Zachary & Kirsten Pinkham (Vicki), Ethan & Elijah Bartek (Andy), Graham, Leon, Reid, & Sloane Bartek (Joe), Eloise & Jacob Samaniego (Chrissy).
Dear sister, mother, grandmother, great-grandmother, you will be missed. May God grant you eternal peace and joy in His Presence.
Visitation on Monday Feb. 6 at Kutis Funeral Home, 10151 Gravois Rd., Affton, MO. 63123 from 10:00 a.m. to 11:15 a.m. followed by an 11:30 a.m. Funeral Mass at Seven Holy Founders Church 6741 S Rock Hill Road, Affton, MO. 63123. Interment at Jefferson Barracks National Cemetery.
In lieu of flowers Marian's family encourages donations to the Disabled American Veterans (DAV) organization