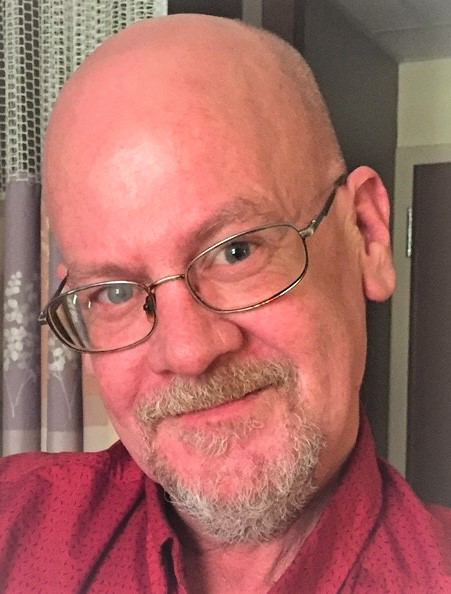 God saw him getting tired, a cure not meant to be,
so He wrapped His arms around him, and whispered,
"Come with Me."
Gone too soon…Robert M. Potts Jr. 1-21-1964 – 9-14-2022
Loving father of Alexandrea Wood (Jason); Amazing Papa of Riley and Scottie Walker; Beloved Son of Mary (nee Venverloh) and the late Robert Potts Sr.; Dear Brother of Raymond (Seija) Potts, Barbie (David) Nunnery, Rev. Rick Potts, C.Ss.R, Beth Thompson (Craig); Loving Uncle to the late James Thompson III, Jacob (Tiffany Light) Thompson, and Jeremy Thompson. Our dearest brother-in-law, nephew, cousin, and friend to so many.
Robert (aka Dad, Rob, Robbie, Papa, Bobert) loved his family – immediate and extended – above all else. He was a friend to all that knew him. He had a heart of compassion and amazing kindness and always wanted to help anyone in need.
A graduate of Fox High School, Class of 1982; he was a creative self-taught artist; he was a machinist by trade for most of his life and when he became physically unable to do that, he found his passion in bartending, which is a special skillset that most could not do, but with his sympathetic ear, problem solving skills, and kindness, he made forever friendships and formed his "bar family".
He will be missed beyond belief. Robert knew how deeply his family and friends loved him and always tried to make sure we knew how much he loved us. We will find comfort in the fact that he is no longer struggling, and he is flying high with the angels, until we meet again.
Robert said that the most important thing in life is to always be yourself…unless you can be Batman, then always be Batman. "It is not who I am underneath, but what I do that defines me." – Batman. There is not a truer statement, Robert did not know a stranger and would do whatever he could to help anyone.
"The cookies are done, Robert." This is a heartfelt quote that his mom, older sister, and daughter had with Robert to get him off the phone. He loved to talk to his family, and oftentimes struggled with saying goodbye. He had the greatest sense of humor and a laugh that we will forever carry in our hearts as we now feel the difficulty of saying goodbye.
In lieu of flowers, the family asks that in memory of Robert you pay it forward. Either by doing a good deed for someone else, such as donating to a homeless shelter; paying for someone's meal; donating clothes, books; donate blood; help someone in need, or just share a laugh with someone, he wanted his life to be celebrated and for everyone to be ok.
Services: Memorial visitation to be held at Kutis South County Chapel 5255 Lemay Ferry Road. Saturday, October 1st at 11:00 a.m. until memorial service at 1:00 p.m., officiated by his older brother, Reverend Rick Potts, C.Ss.R.