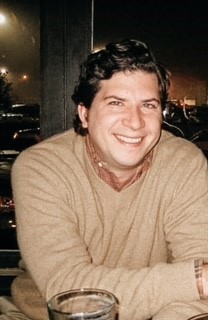 Matt, age 44, passed away unexpectedly on August 21st, 2021.
Son of the late Linda (Boehle) and John Schaeffer, (Margie Alsbach Schaeffer);
Brother of Dan, Katie (Matt) Stocke, and Dave (Faustine Escandor) Schaeffer;
Uncle, cousin and friend.
The wake will be held at the Kutis Affton Funeral Home, 10151 Gravois, 63123
Thursday, September 2nd, 4-8 pm A funeral Mass will be held at St. Margaret Mary Alacoque Church, 4900 Ringer Rd. 63129
Friday, September 3rd, at 10:30 am
Matt attended Assumption and Queen of All Saints grade schools. He went to CBC High School and then on to Truman University and Evergreen State College in Olympia, WA.
Since his childhood, Matt always had a curiosity for music, arts, reading and nature. This led him to earn his Bachelor of Science in Biology degree. He had his ear to the ground on what's new in music, he loved to travel and he encouraged others to travel to unfamiliar places.
Matt grew up spending his summers in New Piasa Chautauqua where he developed life-long friendships. He appreciated the beauty of nature and enjoyed taking long hikes with his dog Buddy Holly. Always a hobbyist, he developed a fondness for gardening, and creating beautiful succulent flower arrangements. Matt touched the lives of so many with his charismatic charm, his witty sense of humor, and his kind generosity all the way to the end.
He will continue to live in our hearts forever.