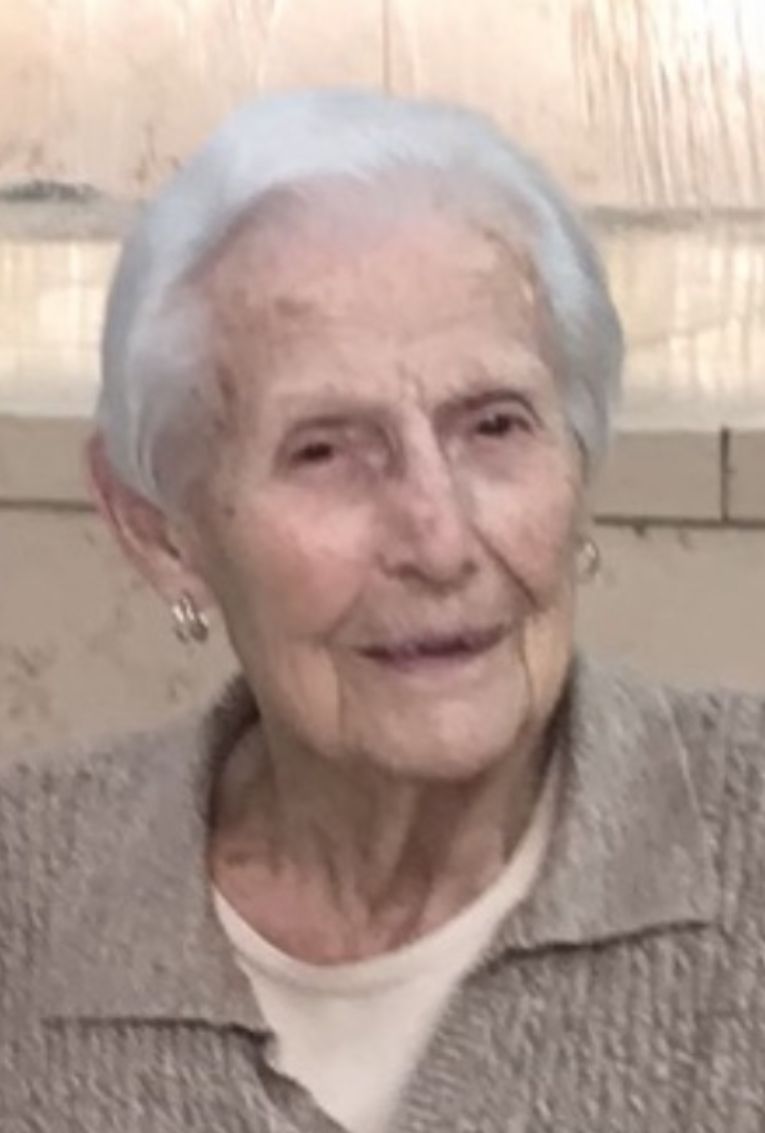 Margaret was born on October 15th, 1925, at 4344 Juniata Street Tower Grove south neighborhood in St. Louis. She was the youngest daughter of the five children of Michael and Johanna "Schleich" Danner. From an early age she was active in events around Tower Grove Park and her neighborhood. She recalled indoor plumbing being installed on her street and running across the stream in the park often coming home from the movie theaters on Grand Blvd. some evenings. In 1936 and 1938 she was mentioned and pictured in a few newspaper stories, the latter as playing the "Prince" in "Beauty and the Beast" at a festival on the west side of the Shakespeare circle.
Marge attended the neighborhood elementary school "Horace Mann" and later at Southwest High school. She and her father often supported and attended the High School Baseball and Football games her older brothers Ray and Robert excelled at. She remarked that people were often surprised that Ray and Robert had a sister. In 1942 she decided to leave Southwest early and go to work full time as a key punch operator at International Shoe Company. She felt her time and energy when better spent in the workforce than finishing her last semester.
In early 1946 Margaret and Larry Conner started dating when he returned from the WWII Pacific theater. They had known each other from around the neighborhood. Larry and his family lived on Wyoming street two blocks south of the Danner's house. On October 5th of 1946 she and Larry were wed at Oak Hill Presbyterian Church and went on their Honeymoon in Kansas City. Larry was in his first year in the SLPD working nights and they settled in a flat on Morganford road a few blocks from both their parent's residences in the neighborhood.
Their son Michael was born in late and 1948 and their daughter Kathy came along in mid 1950. In the early 1950's they moved to 6934 Salzburger Avenue in the Boulevard Heights Neighborhood. Her family became an active part of the local community and Michael and Kathy attended Gardenville school a few blocks away. Marge and her family frequently camped and fished in areas around Missouri. Often along with other friends and other families. They purchased and RV and went on longer family road trips to Southwest and the Great Lakes areas in these years.
In mid 1963 her father Michael passed away and Marge had her mother Johanna come live with her and the family. Marge cared for her until Johanna's passing in 1972. In the spring of 1965 Marge went back into the workforce as an Order Processor for Rexall Drug stores. She said, Larry's job paid for the house and life and hers paid for the vacations and fishing trips. She retired from Rexall in 1985 when Larry retired from his bank security job.
Marge and Larry shared a passion for gardening and fishing. A number of fond memories of their grandkids in the late 70's and 80's were the weekend trips to Meramec Springs. Excited and freezing in the back of Marge and Larry's green F150 Pickup truck driving west on I44 at five in the morning watching the sun rise made lifelong impressions. After both of their retirements they travelled all over the United States. They managed to visit 48 of the 50 states and took their grandkids on grand weeks long road trips of the Southwest, Mid- Atlantic and Southeastern U.S. Around 1985 they rented a fishing cabin on a lake just east of Beauford, Franklin County, Missouri and for almost twenty years where they spent much of retirement in their boat or on the dock there.
Marge and Larry's grandchildren started showing up in the early 1970's. Her first grandson in 1971 and a granddaughter was born on Marge's birthday in 1972. That day, Larry had the Rexall warehouse manager call for "Grandma Conner" over the building's PA system to tell her the news. While happy for the birth of a granddaughter she was remarkably less enthused about the method of the message's delivery. Another grandson came along in 1977 and a granddaughter in 1983. Great grand kids came along in 2003 and 2016 and 2018 much to her delight.
Marge's garden was always impressive and well cared for. She and Larry entered a few specimens into contests at the Missouri Botanical Gardens over the years. They also had many dear dogs and cats throughout their lives that they raised or rescued. Ollie being the most memorable. Not many cats could take out a whole Christmas Day dinner table in one action and Sally defined the term "friendenemy" to all of Marge's grandchildren.
In the mid 90's Marge and Larry needed to downsize and moved to Affton Missouri. A few years later Larry started to suffer from Alzheimer's and dementia and after a while had to be placed in a nursing home. Marge visited him nearly every day and was very involved in his care until he passed away in late 2002.
Around 2013 Marge moved to Pacific, Missouri. She took part in vacations with her family to the Northern Great Plains, Rockies and Southeast. As well continuing to care for her cats, gardening, fishing, and bird watching. With occasional trips to the casinos for extra fun.
In later years she suffered a few physical setbacks and that forced her to move into and assisted living community in downtown Pacific. She took up an interest in genealogy, enjoyed her neighbors, her apartment, and withstood the requirements of the pandemic with a positive attitude. She enjoyed visits from her great grandchildren and loved giving them goldfish, stuffed animals, and candy.
At 96, this year proved to be difficult for her and her aliments became more significant. She spent a few months in hospice and passed peacefully in her sleep Sunday afternoon, July 24, 2022.
Roadside Service at J.B. National Cemetery on Monday, August 1, 2022 at 12:45 pm.