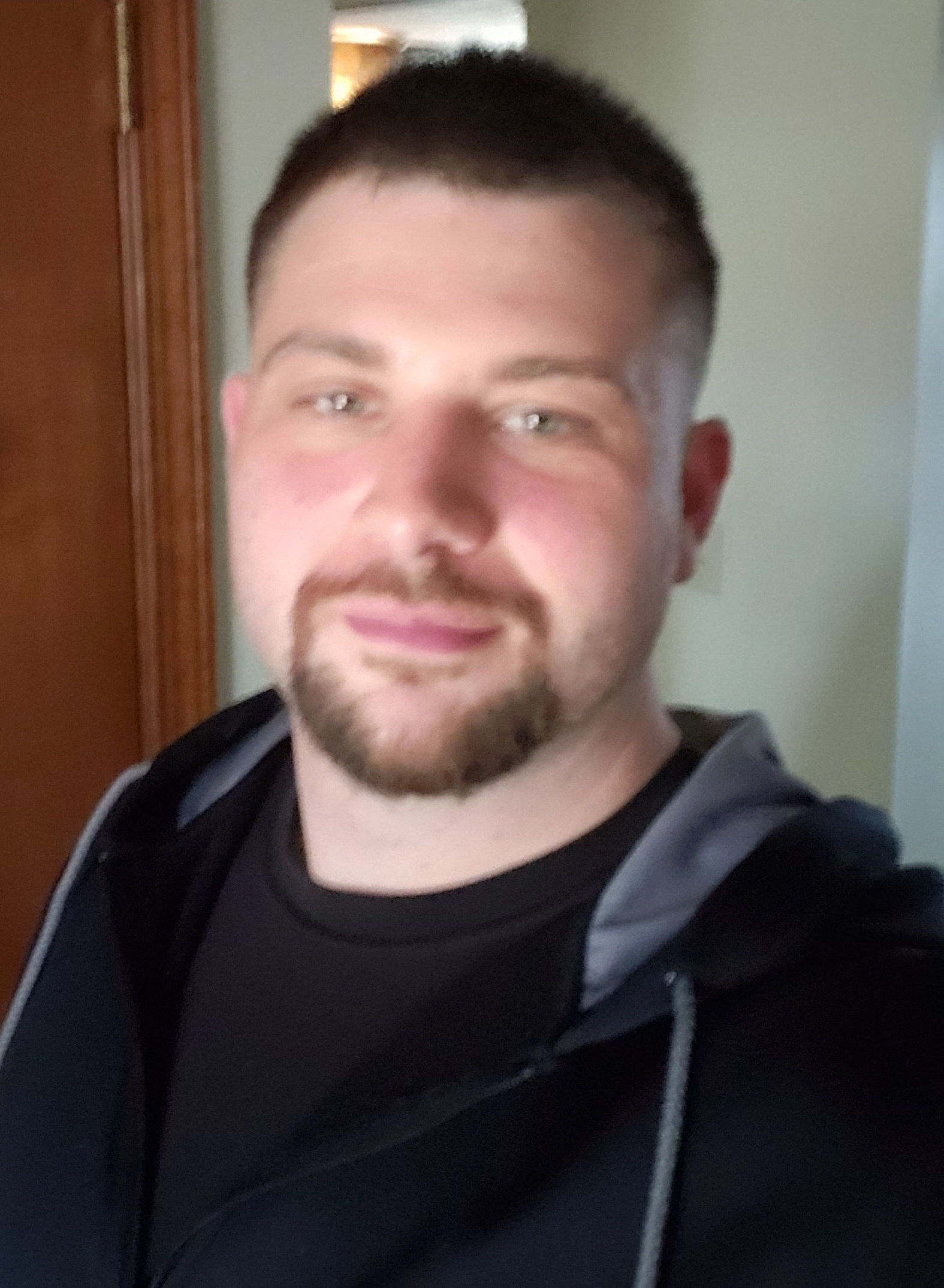 Joseph A. "Joe" Cammarata   27, passed April 18, 2021. Loving son to Julie Cammarata and Tony Cammarata; dear brother to Charlayna Cammarata; maternal grandson to Ann and the late Clarence Gay, and paternal grandson to the late Joe and Liz Cammarata; nephew to Gwen Williams, Gregg (Pam) Kile, Peggy (Butch) Polaski, Maria Cammarata, and the late Sherrie (Dave) Dillingham; cousin to Kaira (Jose) Cabranes, Alex (Ashley) Williams, Sara (John) Whitfield, Mike Kile, Michelle (Maz) Moshiri, Jennifer Kile, Shannon (Josh) Buchholz, Shawn (Michayla) Polaski, Angelina (Trevor) Giardina-Stewart, Dana (George) Freebersyser, Joseph Dillingham, and Jodi Delius; second cousin to 16, third cousin to 3, and loving uncle to his furry niece Foxy. Beloved by his entire extended family.
Joe Cammarata enjoyed many passions in his short life. He was an avid hunter and fisherman and partook in nearly every season he was eligible for since a very young age. He always loved being outdoors foraging for wild mushrooms, exploring his local environment, or even helping with planting. Joe was a skilled athlete in several sports, including soccer, baseball, wrestling, football, and bowling, from pre-kindergarten through high school, and enjoyed weightlifting and crossfit for many years post-high school. Joe loved grilling and cooking meals for his family. He made friends easily everywhere he went and always made everyone laugh with his witty jokes and goofy personality. He would give the shirt off his back with no questions asked to any of his dear friends or family members and constantly stood up for victims of bullying. He was very vocal about mental health and addiction issues as he battled them, knowing that him speaking up was giving others the courage to seek help as well. He is gone too soon, but his presence in life left a beautiful and compassionate mark on his family and friends. He will be dearly missed.
Services:  Memorial Visitation at Kutis South County Chapel 5255 Lemay Ferry Rd on Saturday, May 1, from 2 p.m. until time of service 4 p.m. with all services concluding at Kutis. DUE TO COVID-19 RESTRICTIONS, NO FOOD ALLOWED IN KUTIS FUNERAL HOME AT ANY TIME
In Lieu of flowers, donations in remembrance of Joe may be made to the National Alliance on Mental Illness chapter in St. Louis (https://www.namistl.org/get-involved/donate/) or a charity of your choice.